This is how I measure the belt size.

I measure right from the post to the "measure hole" as shown below. The belt in this example is a size 30 and would fit a waist actually measured to 30 inches.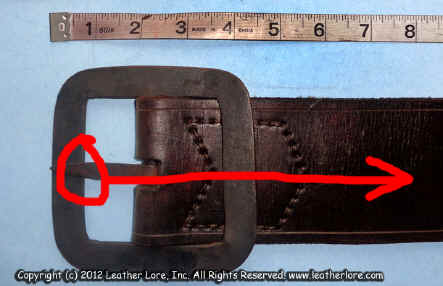 As you can see, I actually use the hole one less than center, and that is more than enough to compensate for many layers or even a pirate gun in your belt! Believe it or not, this is all that's needed!
As for how much belt after the hole; I don't need it. My patterns are my own standard and the excess sits well when the belt is properly fitted.