Now on Etsy!
Everything here is made to order, but in-stock items are ready for immediate shipping at my Etsy store!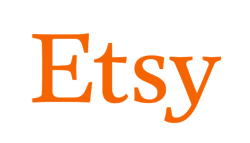 Master Index
Leather Lore
Contents
"Loads of goods for
Men and Women!"
- Armor (men & women),
Belts, Pouches, Mugs,
Games, Jerkins, Bottells,
Cinchers; lots More!
- Belts, Baldrics, Bags,
Gun stuff, much More!
More index below...
How to Order
How to Order
...Continued
Care of Leather
Cleaning Leather
More index below...
Need to contact me or join my mailing list?
...Continued
More index below...
How to Order
How to Order
...Continued
More index below...
...Continued
Leather Care
More index below...
How to Order
How to Order
...Continued
More index below...
...Continued
How to Order
How to Order
About Heavy Leather Lore
This is a general history. For more details, see my online promotional package, or read about "Sir George". To learn more about our staff and friends, and see photos of everyone, go to our Photo Album!
The 1980's
How did I begin in leather crafting? Click here for the story...

The 1990's to Today
PERSONAL HISTORY AS A CRAFTSMAN, MY MOTIVATION AND APPROACH
In the 1970ís my dad took up western leather craft as a hobby. In 1980 I became affiliated with a heavy metal band that could not find the black leather and stud work that they needed. I gained access and skill from my dad, and began designing and supplying the band with their needs. I soon found myself selling bracelets and such at clubs and later in magazine ads through the Ď80ís and early 90ís. In 1994 I discovered the Michigan Renaissance Festival, and have been hooked since. Too often I would see people laying out big bucks for leather items that I thought could be done with a little better quality and attention to detail. I began toying with the idea of digging out the leather stuff and getting back into it. It soon became obvious to me that you could find leather armor for men all over the place, but very little for the ladies. With the advent of the Xena television series and such, I decided that would be a market for ladies leather armor, and that I could make something cool AND practical. I started researching womenís fashion and form and went through two failed prototypes before I came upon the fully adjustable design that allows stiff hard leather to comfortably fit nearly every woman that has tried it on! After seeing the response of other crafters, and upon the advice of my friends, I filed for a patent on certain functional elements of the design. But that wasnít enough to satisfy my artistic drive.
| | |
| --- | --- |
| | Thatís when I saw the chess box. All I saw was this small black and white photo and a paragraph barely describing it. Efforts to locate the real thing had been fruitless. None the less, working from the sources at hand, I set out and accomplished the chess box featured in my photos. I was very proud of myself, and realized that with the great accomplishments of the chess box and the ladies fantasy armor top that I could do just about anything I want to in this craft. |
Even though it was still a hobby to me, experiments with eBay proved that I had something people wanted, and so I set out to get into some festivals. MRF didnít want to look at me. Not realizing that there were smaller festivals around I about gave up. Right then someone told me of the Silverleaf festival in Kalamazoo, and so I tried for it - and got accepted in 2001! The tides of life forced me to cancel it due to not being able to have any product ready. They told me to come back next year; I was already confirmed.
In January 2002, I was suddenly in a position where I could concentrate full time on the craft, and that is when I went into a full time business, and I had a heck of a first year!
Wow, this was supposed to be short, sorry. As for work philosophy, youíve probably gathered most of it already. But let say that I donít want to create the same stuff that everyone else does. I want my own things. Nobody makes the Chess Box. Nobody makes the ladies armor fit like I have. Somebody must, but Iíve not seen it yet. Sure, I make common things too, like ring belts, weaponís frogs, and drawstring pouches, but I donít concentrate on those. In fact, I often recommend other crafters at the festival for many items. I like to find and fill the niches, make the things no one else does, tackle the projects other stay away from, not make the same stuff other people make. My booth even is like a little medieval leather shop, and I believe in the performance and the setting as well as the product. As a ten year manager of a retail photo lab I understand the importance of the customer satisfaction as a whole, and in the festival setting that means the experience as a whole, as well as the product.