Now on Etsy!
Everything here is made to order, but in-stock items are ready for immediate shipping at my Etsy store!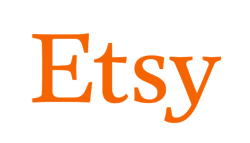 Master Index
Leather Lore
Contents
"Loads of goods for
Men and Women!"
- Armor (men & women),
Belts, Pouches, Mugs,
Games, Jerkins, Bottells,
Cinchers; lots More!
- Belts, Baldrics, Bags,
Gun stuff, much More!
More index below...
How to Order
How to Order
...Continued
Care of Leather
Cleaning Leather
More index below...
Need to contact me or join my mailing list?
...Continued
More index below...
How to Order
How to Order
...Continued
More index below...
...Continued
Leather Care
More index below...
How to Order
How to Order
...Continued
More index below...
...Continued
How to Order
How to Order
Sir George
Captain of Ravenwood, Steward of Bay
Sir George, son of Herbert, son of Robert, son of James, son of John William.
| | |
| --- | --- |
| | A humble merchant craftsman, I was knighted in 2002, along with my brother at arms Sir Braumloch of Clan Lauder, by Sir Eugene of the Order of the Red Raven, under the authority of Queen Sue Maxwell of Ravenwood Castle, in recognition of faithful service to the queen, her kingdom, to the growth of it's annual faire, and it's subjects. Hence, 2002 became known as our first crusade, and each year since is known subsequently. During our third crusade, with the mysterious absence of Sir Eugene, our Knight Commander, Sir Braumloch and I were officially recognized by the Queen as the only two Captains of Ravenwood, with the authority to knight others as we see fit. |
Each crusade has been an adventure for me for different reasons. Without elaboration, each of my crusades has become memorable. My first crusade saw me travel to many new lands, and my name was spread wide. My second crusade is known as the year of the Queens, my third crusade is known as the Year of the Wenches. My fourth is the year of Pirates, fifth is Treasure and Booty, and my sixth crusade is that of Drama.
During the second crusade I was also a key component to the overthrow of the royal court at the Baycrafters faire. The warrior Gregory, along with the lady Caroline and maiden Lyrica, were not happy with the current king and his court, and plotted his overthrow. For gracious hospitality shown to me and my people, I knighted Gregory, giving him noble title. Sir Gregory then, with the aid of my soldiers, demanded that the king relinquish the crown to Gregory, citing that the king had no noble right to the throne. The king surrendered, and the new royal court was established!

(Note: this was truly an unplanned event on the part of the Baycrafters faire, but the staff and patrons loved the event so much that they asked if all parties involved would perform the overthrow again the next day, which they did. After that, the Baycrafters staff asked Greg if he and his family would like to be the official royal court for years to come, and they accepted!)

So now, I find myself in an interesting position: He is Sir Gregory, King of Baycrafters, who also answers to me, Sir George, a Captain of Ravenwood. I do not presume to lead Sir Gregory in his kingly affairs; in fact I stand at his side as a royal bodyguard at Baycrafters, while the general populace knows not of the real politics behind the scenes.

In the third crusade, acting as a royal guard, I single handedly rescued King Gregory from the hands of the goblins. During court, a band of goblins distracted us guards and kidnapped the king. After dispatching my distracter, I spied a supply of melons at the Trebuchet. Knowing that it would be difficult for the goblins to turn down this offering, I was able to throw a melon in their midst, causing enough of a distraction to allow the king to escape. I covered his escape, and we successfully rejoined the court session.

The Fourth crusade saw me holding the throne for Sir Gregory, King of Baycrafters, during his tragedy. I was Sir George, Steward of Bay, preserving the throne of King Gregory.
How does a merchant craftsman get knighted?
It needs to be understood that knights and their castles became much less significant towards the end of the Middle Ages; the beginning of the Renaissance. As towns grew in size and importance, knights were becoming less important on the battlefield, especially since foot soldiers began to play a more important role in warfare.
From the 14th century, Kings began to hire trained soldiers called mercenaries to fight for them, instead of knights. Unlike knights, these new soldiers worked all year round and were paid wages. Some knights still fought for their kings, but many preferred to stay at home and look after their estates instead.
In the towns, merchants became increasingly wealthy and powerful. Kings began to look to merchants, rather than to knights, for financial and political support, and eventually even began to knight them. This was seen as an honorary title rather than a military one, and these new knights were not expected to fight.
Gallery of Sir George

The day I was knighted into the Order of the Red Raven, August 2002. The order serves Queen Sue at Ravenwood Castle in New Plymouth, Ohio.


October 2002, with Annika the 9th Valkyrie

Winter 2002-03, with brother at arms, Sir Braumloch

May 2003, presenting a new hand crafted leather crown to my queen at Ravenwood Castle


May 2003, at dinner with my daughter, Lady Aleaha

September 2003, getting wenched

September 2003, helping Sir Braumloch with a kilt demo


September 2003, with Sir Braumloch, leading the Parade!

October 2003, photo by Chad Griffiths


July 2004, with good friends Paul and Deanna

July 2004, with my good friend Gordy, apprentice Jesse the boy, and Megs

August 2004, my humble tent

September 2004 with Sir Gregory, King of Baycrafters

October 2004, with Rick Rock

October 2004, with Count Daniel


October 2004, again victorious in Chess

Count Daniel with me and Rob, Feb 2005

May 2005 at Ravenwood Castle where I serve as Knight and Captain

May 2005 with Deanna, Paul and Aleaha

Greg, Sir George, and Sir Dennis compare belt lengths. Sir George's is longest (by decree)

Greg with Sir George

Gilgamesh, the Town Crier, with Sir George

From L-R Squire Seraphina, Sir George, Princess Aranaia, and Squire dex

Sir George with Princess Aranaia of Mirkwood on parade

Sir George with Tom

Sir George, Steward of Bay in 2005


Use your Browser's 'Back' button to return you your previous page, or navigate the menu bar at the left