Now on Etsy!
Everything here is made to order, but in-stock items are ready for immediate shipping at my Etsy store!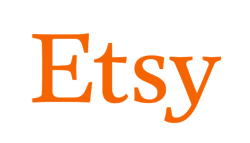 Master Index
Leather Lore
Contents
"Loads of goods for
Men and Women!"
- Armor (men & women),
Belts, Pouches, Mugs,
Games, Jerkins, Bottells,
Cinchers; lots More!
- Belts, Baldrics, Bags,
Gun stuff, much More!
More index below...
How to Order
How to Order
...Continued
Care of Leather
Cleaning Leather
More index below...
Need to contact me or join my mailing list?
...Continued
More index below...
How to Order
How to Order
...Continued
More index below...
...Continued
Leather Care
More index below...
How to Order
How to Order
...Continued
More index below...
...Continued
How to Order
How to Order
Ordering / Payment Options

Phone in your order with your Credit Card!

Call:

(269) 548-7160

(Mon-Sat, Business Hours Please, very busy, please leave a message!)

Use PayPal. Send your order and payment to:

sales@leatherlore.com
All prices are in United States Dollars

You can write a check or money order made out to Leather Lore for any item and mail it in.

Payments are charged when the order is placed. As is typical with mail order practices, orders are considered to be placed on the date payment is received unless other arrangements are made. I will accept a down payment (of typically 50%) to place an order. Full payment will be expected before the finished order is shipped.

You can use your credit card by calling directly by phone, or use your credit card via PayPal.com. Use this email address as the username: sales@leatherlore.com. Your card will be charged at the time of order placement.

Do NOT send cash. I will not be responsible for payment lost in the mail. Checks and Money Orders are traceable and replaceable on your end.

Michigan Residents only - please include 6% sales tax. (Subtotal x 1.06 will calculate tax and give you a new total)

Please see the banner notice at the top of this (and every) page for current turnaround times.

Refer to the chart below for this year's ordering deadlines.

Please allow 4-6 weeks for delivery. All products are hand made by me personally and may not be in stock at any given time. Please also be aware that heavy show schedules and mail order workloads can bog me down at times. If you need something by a certain date please contact me and inquire about delivery times! Rush charges may apply. International orders cannot be guaranteed by certain dates due to customs.

Rush Shipping. When possible, items can be shipped overnight if necessary. Please phone for options and fees.

Rush Charges. Unless I have something in stock, Rush charges will apply to orders needed within two weeks, and may apply to orders needed within three or four weeks, depending on the complexity of the order and other factors. Rush charge is 50% of the base price. For example, if you order a $40 item and it needs to be rushed, the rush charge will be 50% of $40; which in this case is $20, making the total $60.

Holiday consideration. Halloween and Christmas are very busy times of the year for me, and therefore I have established deadlines, which are in the chart below. Orders are also subject to approval.

| | | | |
| --- | --- | --- | --- |
| | Ordering Deadline | 50% Rush Charge* | 100% Rush Charge* |
| Halloween | Aug 8 | Not Available | Not Available |
| Santa Belts** | Sep 1 | Not Available | Not Available |
| Christmas | Oct 29 | Not Available | Not Available |

* All orders are subject to approval and hence may not be available for prompt delivery. Please call first! Best bet, order earlier!

** Santa Belt deadline is based on the need to have by Thanksgiving.

Gift Certificates are available in $15, $25, $50, $75 and $100 amounts and make excellent gifts for birthdays, holidays, and more! Gift Certificates do not include tax, recipients will be responsible for sales taxes where applicable. Certificates can only be redeemed for merchandise from this website, and no change is given. Recipient can redeem this certificate via snail mail or online at this website, and is valid for 12 months from date of purchase. Certificates cannot be redeemed or returned for cash.
Shipping costs Please add 10% of your final price or the minimum amount from the chart below, whichever is higher. This price includes insurance and delivery confirmation where available. International orders are also 10% of your final price, but have a different minimum amount (again, see chart below). Due to the nature of international shipping and customs, insurance and / or delivery confirmation may not be available.
| | |
| --- | --- |
| Destination Country | Minimum Shipping Fee |
| United States and Canada | $14.oo |
| All other countries that we are able to deliver to | $29.oo |
PayPal—eBay's service to make fast, easy, and secure payments for your eBay purchases!
When ordering, please send your complete shipping address, and your email if you would like online confirmation of receipt of your payment.
Please describe including the item number if any, specify any sizes (waist for belts, dress & cup for tops, wrist and arm measurements for wristbands and armbands, etc), and any variables (such as buckles or lace, where noted as options). Click Here for sizing information.
Questions? Just Call!