Now on Etsy!
Everything here is made to order, but in-stock items are ready for immediate shipping at my Etsy store!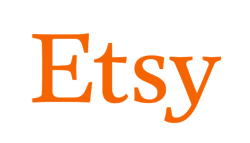 Master Index
Leather Lore
Contents
"Loads of goods for
Men and Women!"
- Armor (men & women),
Belts, Pouches, Mugs,
Games, Jerkins, Bottells,
Cinchers; lots More!
- Belts, Baldrics, Bags,
Gun stuff, much More!
More index below...
How to Order
How to Order
...Continued
Care of Leather
Cleaning Leather
More index below...
Need to contact me or join my mailing list?
...Continued
More index below...
How to Order
How to Order
...Continued
More index below...
...Continued
Leather Care
More index below...
How to Order
How to Order
...Continued
More index below...
...Continued
How to Order
How to Order
Original Catalog from 1982!
Please note that there is no current catalog! This web site is your best place for current items and prices. Having trouble find the items or answers you need? Contact Us!
Yes, that's me on the cover! This catalog was hand made and printed by me back "in the day", or 1982 as it were. When I was performing with Ded Engine, we wanted the leather and stud look, but could never find what we wanted. Oh sure, you could get a studded watch band from the truck stop, and the local head shop had some little bracelets that were way too costly, so I decided to make my own. I always wanted a belt like the one Rob Halford of Judas Priest wore on the cover of their 1979 album "Unleashed in the East". Nowhere could I find one! At the time, my dad had a hobby of making western leather accessories, like wallets, belts, purses, and the like. I found out that I could get the pyramid studs locally, and asked him to teach me how to make a belt, and viola, I had one! I was then asked to make armbands and wristbands for the other guys in the band, and were all set!
As the band's popularity and exposure grew, more and more people wanted to know where we got the cool leather stuff. One day especially, a guy named Bob asked us up to his place for an interview in his magazine called "Sledgehammer Press"; an underground mag printed from his house. He was also a big fan of the band "Nasty Savage", and so called himself "Nasty Bob". He loved us and gave us great reviews. He then approached me to make him an armband of unique design. I asked him what he wanted, and he said "A little bit of everything!" The "Nasty Bob" armband was born!
He ran free ads in his magazine in trade for that, and the mail order leather business was born! I started getting orders from all over the place, just from the ads in Sledgehammer Press!
Well, as our popularity, along with the commercial availability of studded leather goods grew, the mail order business was put on a shelf. I still made new stuff for us and our friends, but that was it for a while.
In time the band slipped from the limelight, and my ex wife and I found ourselves in New York. This was around 1990, and we discovered that there were little vendors in many rock clubs around the city and the island (Manhattan and Long Island, for those that don't know), and so we took Heavy Leather off of the shelf and revived it a bit. We would end up selling bracelets and armbands in the parking lots for extra cash, then go party! There were stores in the village that sold cool leather stuff, but it was again pricey, and some people just bought our stuff on impulse. It was good!
We moved back to Michigan in 1991, discovered biker events and the Michigan Renaissance Festival, and the rest is history!
Here are all of the pages of the catalog. Please bear in mind that you cannot order from these pages. Although some of the styles are still available here, the prices are not at all valid. If there is a style that you want, but is not available, just contact me and I'll get you a quote!