Now on Etsy!
Everything here is made to order, but in-stock items are ready for immediate shipping at my Etsy store!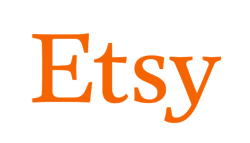 Master Index
Leather Lore
Contents
"Loads of goods for
Men and Women!"
- Armor (men & women),
Belts, Pouches, Mugs,
Games, Jerkins, Bottells,
Cinchers; lots More!
- Belts, Baldrics, Bags,
Gun stuff, much More!
More index below...
How to Order
How to Order
...Continued
Care of Leather
Cleaning Leather
More index below...
Need to contact me or join my mailing list?
...Continued
More index below...
How to Order
How to Order
...Continued
More index below...
...Continued
Leather Care
More index below...
How to Order
How to Order
...Continued
More index below...
...Continued
How to Order
How to Order
Davy Jones' Locker
Looking for Pirate Leather goods? Click here!
"What is the origin of Davy Jones' Locker? I hear it all of the time with reference made to Pirates and sailors of old, and now with the 'Pirates of the Caribbean' movies out, I really want to know!"
Unfortunately, I've not been able to find a good clear answer.

Davy Jones' Locker is an idiom for the bottom of the sea; the resting place of drowned seamen. It is used as a euphemism for death at sea (to be "sent to Davy Jones' Locker" for example). Davy Jones is a nickname (used primarily by sailors) for what would be the devil of the seas.

The phrase goes back at least two centuries. First recorded in 1726, Davy Jones eventually became known as the spirit of the sea. In 1751 his name was mentioned in chapter 15 of "The Adventures of Peregrine Pickle" by Tobias Smollett: "This same Davy Jones, according to the mythology of sailors, is the fiend that presides over all the evil spirits of the deep, and is often seen in various shapes, perching among the rigging on the eve of hurricanes, ship-wrecks, and other disasters to which sea-faring life is exposed, warning the devoted wretch of death and woe. I'll be damned if it was not Davy Jones himself. I know him by his saucer eyes, his three rows of teeth and tail, and the blue smoke that came out of his nostrils." By 1803 sailors were referring to Davy Jones's locker as nautical slang the "bottom of the sea."

As is common with slang, the exact origin of "Davy Jones" is hard to discover. There are various stories about the origin of the term, usually attempting to identify a real David Jones. Here are some explanations that I have found:
A London pub owner or barkeep from the ballad 'Jones Ale Is Newe' named David Jones who used to drug or otherwise incapacitate hapless drinkers, storing them in his ale locker, until they would find themselves waking up aboard different Navy ships. These men had been forced into the Navy by a press gang. A press gang is unit of men under the command of an officer authorized to force men into military service.
Duffer Jones, a notoriously myopic sailor who often found himself overboard.
Davy comes from Duppy, a West Indian term for ghost; or it comes from Saint David, also known as Dewi, the patron saint of Wales, while Jones comes from the prophet Jonah.
A euphemism for a "Devil Jonah"; Jonah being a term referring to any bad luck on the ocean.
Another story tries to identify him with Jonah of the Old Testament, who spent three days and three nights in the belly of a great fish; but Jonah survived.
David Jones, a pirate on the Indian Ocean in the 1630s. - Jan Rogoziński, The Wordsworth Dictionary of Pirates, Ware, Hertfordshire, 1997
Yet another theory says that Davy Jones was a fearsome pirate, who loved to make his captives walk the plank, so they ended up at the bottom of the sea. Don't know if it's the same one from the Indian Ocean in the 1630's.
Only the first theory explains the locker. The name may have originated in Wales, as David Jones is a common name there.
I'm fairly certain that most of these stories are folklore. The story of the real Davy Jones remains a mystery to me so far...
Click Here to read about the 'Flying Dutchman'