Now on Etsy!
Everything here is made to order, but in-stock items are ready for immediate shipping at my Etsy store!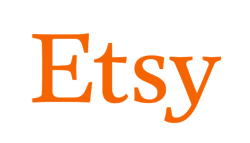 Master Index
Leather Lore
Contents
"Loads of goods for
Men and Women!"
- Armor (men & women),
Belts, Pouches, Mugs,
Games, Jerkins, Bottells,
Cinchers; lots More!
- Belts, Baldrics, Bags,
Gun stuff, much More!
More index below...
How to Order
How to Order
...Continued
Care of Leather
Cleaning Leather
More index below...
Need to contact me or join my mailing list?
...Continued
More index below...
How to Order
How to Order
...Continued
More index below...
...Continued
Leather Care
More index below...
How to Order
How to Order
...Continued
More index below...
...Continued
How to Order
How to Order
Ladies Pirate Stuff

Looking for some interesting Pirate Facts and flags? Click Here!
| | | |
| --- | --- | --- |
| | Avast lasses! Did ye know about th' | |
Full top

Full Top! Based on the Fantasy Full Armor Top, this one was made as a special order for a pirate lass! Colored in Antique Mahogany, and tooled with a skull and crossed bones, this is a beautiful piece! Complimented with a matching Spider Chain Harness. See this link for details and prices.

Skull and Cross bones tooled on the front; color is antique mahogany.

Photo she sent me after receiving her new top!
Waist Cinchers

Based on the Medieval / Renaissance Waist Cinchers, these have pirate emblems! Want to design one of your own? See below! Got your own idea? Contact me! For prices and details, visit this link.
Design your own!
Looking to have a skull and cross bones on a top, or a bag, or a cincher, or anything else? Cool! Here's a collection of standard Pirate emblems you can choose from! Mix and match any of these designs for your pirate item, tell me what color to make them, and viola, it's yours!
Here are some actual "Jolly Roger" flags from history!
The "Jolly Roger", which is a flag emblazoned with emblems of death, were used to warn the pirate's victims to surrender without a fight. Although the "Jolly Roger" filled mariners with dread, it was less feared than a plain red flag, which signaled death to all who saw it and meant the pirates would show no mercy in the ensuing battle. But the threatening "Jolly Roger" served its purpose. Some crews defended their ships bravely, but often sailors were keen to surrender, sometimes opting to join the pirates. Worked to death and close to mutiny anyway, many sailors saw piracy as a life of freedom and wealth, with only a slim chance of being caught.
Christopher Condent
Christopher Moody
Edward Low
Edward Drummond, also known as Edward Teach, and Blackbeard
Emanuel Wynn
Henry Every, also known as John Avery, Long Ben, and Fancy
Jack Rackham, also known as Calico Jack. Had previously served under Henry Every, and eventually took up with Anne Bonney, who in turn befriended Mary Read.
Classic
"Jolly roger"
Richard Worley
Stede Bonnet. Learned piracy under Blackbeard, also called the "Arch Pirate"
Thomas Tew
Walter Kennedy
More to come!