Now on Etsy!
Everything here is made to order, but in-stock items are ready for immediate shipping at my Etsy store!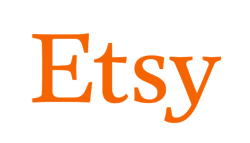 Master Index
Leather Lore
Contents
"Loads of goods for
Men and Women!"
- Armor (men & women),
Belts, Pouches, Mugs,
Games, Jerkins, Bottells,
Cinchers; lots More!
- Belts, Baldrics, Bags,
Gun stuff, much More!
More index below...
How to Order
How to Order
...Continued
Care of Leather
Cleaning Leather
More index below...
Need to contact me or join my mailing list?
...Continued
More index below...
How to Order
How to Order
...Continued
More index below...
...Continued
Leather Care
More index below...
How to Order
How to Order
...Continued
More index below...
...Continued
How to Order
How to Order
Pirate Books
Looking for Pirate Leather goods? Click here!
Pirate Library

This is a catalog of books that have excellent and/or fun resources about piracy! Most of these books are in my library so you are free to look through them when at my place or at my booth at the Michigan Renaissance Festival, where I often have many of them on a shelf.

In no particular order:

* Pirates of the Caribbean - Buccaneers Privateers Freebooters and Filibusters 1493-1720 by Cruz Apestegui (NOT a Disney book!) ISBN 0-7858-1586-4
This book is the crown of my collection. It covers all of the pirates, as well as everything that was going on in the world at the time of the pirates. Many images and plates of actual documents and woodcuts. It reads like a world history text book and really goes into depth so you can truly understand what was going on!

* The History of Pirates by Angus Konstam ISBN 1-58574-516-2 www.lyonspress.com
This book covers piracy through the ages and nationalities, and then gives good histories of all of the individual pirates of the golden age of piracy. Though not intended as one, it's a great companion to the book above!

* The Pirate Primer - Mastering the Language of Swashbucklers and Rogues by George Choundas ISBN-13: 978-1-58297-489-7 Of all books, this is a MUST HAVE! From the Introduction: "Is there a such thing as a 'Pirate Language'? The short answer is yes. If one were to take the statements made by or attributed to English-speaking pirates in historical accounts, literature, film, and television and then distill and identify all those words and patterns that are distinctive from -- or used with disproportionate frequency as compared with -- modern English, the resulting compilation would be a free standing pirate language. This is precisely what the Primer does."


This list is way incomplete, stay tuned!
More pirate facts to come!