Now on Etsy!
Everything here is made to order, but in-stock items are ready for immediate shipping at my Etsy store!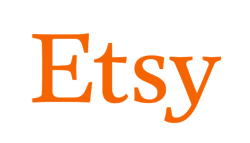 Master Index
Leather Lore
Contents
"Loads of goods for
Men and Women!"
- Armor (men & women),
Belts, Pouches, Mugs,
Games, Jerkins, Bottells,
Cinchers; lots More!
- Belts, Baldrics, Bags,
Gun stuff, much More!
More index below...
How to Order
How to Order
...Continued
Care of Leather
Cleaning Leather
More index below...
Need to contact me or join my mailing list?
...Continued
More index below...
How to Order
How to Order
...Continued
More index below...
...Continued
Leather Care
More index below...
How to Order
How to Order
...Continued
More index below...
...Continued
How to Order
How to Order
Pirate Ships
Looking for Pirate Leather goods? Click here!
BARK (BARQUE)
Before the 1700's the name was applied to any small vessel. Later it applied to a small ship having three masts. The first two being square-rigged, and the third ( aft mast ) being fore-and-aft rigged. Fast ship with shallow draft. Favorite of Caribbean pirates. Crew around max. of 90.

BRIGANTINE
The brigantine was originally a small ship carrying both sails and oars. It was a favorite of Mediterranean pirates from whence it got its name. Italian word brigantino meant...brigand's ship. Later the ship referred to a two-masted sailing ship with its fore-mast square-rigged and fore-and-aft sails on its main mast. The word eventually was split into brig and brigantines. Each word meaning a different class of ship. The brig was reserved for a re-rigged ship with much greater sailing power.

CARAVEL
A small ship meant for trading. Originally lateen-rigged they later developed into square-masted ships and were used by the Spanish and Portuguese for exploration. Around 80 feet long.

CARRACK
Before the advent of the galleon, carracks were the largest ships. They often reached 1,200 tons. They were used for trading voyages to India, China, and the Americas by the Spanish and Portuguese. They were 3 masted with square sails on the fore and main masts and lateen-rigged on the mizzen. They had very high fore and aft-castles. She carried an immense amount of power and thus was able to easily fend off pirates. Only through surprise could one hope to take one of these towering giants.

DHOW
Dhows were meant to be trading ships, having a single mast which was lateen-rigged. They were from 150 to 200-ton ships. Arab pirates arming her with cannon would use these ships.

FRIGATE
The name frigate came from the Italian word fregata which may have come from the Latin word fabricata, meaning something built. The Venetians called a frigate a small oared boat around 35 feet in length and around 7 feet wide. The English adopted the word for a larger ship which may have carried oars. Around 1700, the English limited the word to mean a class of warship which was only second in size to the Ship-of-the-Line (battleship). Frigates were three-masted with a raised forecastle and quarterdeck. They had anywhere from 24 to 38 guns on her deck. They were faster than the ship-of-the-lines and were used for escort purposes. They were sometimes used to hunt pirates. Only a few pirates were ever in command of a frigate as most pirates would flee from a frigate.

FUSTE (FUSTA)
A favorite of Barbary Corsairs, it was a small ship with both sail and oars. It was fast, long and had a low profile.

GALIOT (GALLIOT)
The Galiot was long, and sleek with a flush deck. She carried anywhere from 2 to 10 small cannon. She was powered by oar and carried from 50 to 130 men. The Galiot was used by Barbary and Corsair pirates.

GALLEON
Galleons were large ships meant for transporting cargo. Galleons were sluggish behemoths, not able to sail into or near the wind. The Spanish treasure fleets were made of these ships. Although they were sluggish, they weren't the easy target you would expect for they could carry heavy cannon which made a direct assault upon them difficult. She had two to three decks. Most had three masts, forward masts being square-rigged, lateen-sails on the mizzenmast, and a small square sail on her high-rising bowsprit. Some galleons sported 4 masts but these were an exception to the rule.

GALLEY
Galleys have an extremely long history, dating back to ancient times. They were used until the Russo-Swedish war of 1809. They had one deck and were mainly powered by oars. They were costly to maintain and fell into disuse. However they were still being used by the Barbary corsairs in the Mediterranean. As they were meant to carry soldiers they were used in a few large-scale raids. There was a version of the galley used in the Atlantic by the English. They had a flush deck and were propelled by both oar and sail. They were rigged like frigates. Captain Kidd made his name in one of these, the "Adventure Galley".

JUNK
The word junk derives from the Portuguese junco, which in turn came from the Javanese word djong, which means ship. The ship has a flat-bottom with no keel, flat bow, and a high stern. A junk's width is about a third of its length and she has a rudder which can be lowered or raised providing excellent steering capabilities. A junk has two or three masts with square sails, made from bamboo, rattan or grass. Contrary to belief, the junk is capable of operating in any seas as she is a very sea-worthy vessel.

LONGBOAT
Much like a rowboat except they were very long. They were carried on ships and used for coming and going to the ship. They were normally rowed but often had a removable mast and sail.

MAN-O-WAR (SHIP-OF-THE-LINE)
These ships were the "heavy-guns" of the fleet. They resembled galleons in design, but carried awesome firepower with an average of 60 guns. Over time they developed into larger and heavier beasts. It was not uncommon for later designs to have over 100 guns. They were around 1,000 tons and had 3 masts, which were square-rigged, except for a lateen sail on her aft-mast. Only the three major sea-powers of the time (Spain, England, and France) had an extensive use of these ships.

MERCHANT (PINK)
There are two classifications of Pink. The first was a small, flat-bottomed ship with a narrow stern. This ship was derived from the Italian pinco. It was used primarily in the Mediterranean as a cargo ship. In the Atlantic the word pink was used to describe any small ship with a narrow stern, having derived from the Dutch word pincke. They were generally square-rigged and used as merchantmen and warships.

SCHOONER
The Schooner has a narrow hull, two masts and is less than 100 tons. She is generally rigged with two large sails suspended from spars reaching from the top of the mast toward the stern. Other sails sometimes were added, including a large headsail attached to the bowsprit. She had a shallow draft which allowed her to remain in shallow coves waiting for her prey. The Schooner is very fast and large enough to carry a plentiful crew. It was a favorite among both pirates and smugglers.

SHEBEC (XEBEC)
The Shebec was favored among Barbary pirates for she was fast, stable and large. They could reach 200 tons and carried from 4 to 24 cannon. In addition she carried from 60 to 200 crewmen. The Shebec had a pronounced overhanging bow and stern, and three masts which were generally lateen-rigged. In addition to sails she was rowed.

SLOOP
The Sloop was fast, agile, and had a shallow draft. Her size could be as large as 100 tons. She was generally rigged with a large mainsail which was attached to a spar above, to the mast on its foremost edge, and to a long boom below. She could sport additional sails both square and lateen-rigged. She was used mainly in the Caribbean and Atlantic. Today's sailing Yacht is essentially a sloop.

TARTAN
The name Tartan applies to an Arabic ship which was fast, maneuverable, and narrow. She sported one mast with a lateen mainsail and a small foresail on her bowsprit. In addition she carried around 30 oars, 15 per side. Sometimes a small mizzen mast was added with a lateen sail. She was used in the Mediterranean by the Barbary and Corsair pirates
Looking for info about the famous ghost ship, the Flying Dutchman? Click here!