Now on Etsy!
Everything here is made to order, but in-stock items are ready for immediate shipping at my Etsy store!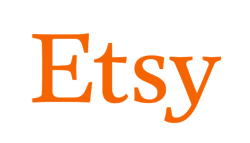 Master Index
Leather Lore
Contents
"Loads of goods for
Men and Women!"
- Armor (men & women),
Belts, Pouches, Mugs,
Games, Jerkins, Bottells,
Cinchers; lots More!
- Belts, Baldrics, Bags,
Gun stuff, much More!
More index below...
How to Order
How to Order
...Continued
Care of Leather
Cleaning Leather
More index below...
Need to contact me or join my mailing list?
...Continued
More index below...
How to Order
How to Order
...Continued
More index below...
...Continued
Leather Care
More index below...
How to Order
How to Order
...Continued
More index below...
...Continued
How to Order
How to Order
Pirate, Privateer, or Buccaneer,

what's the difference?
Looking for Pirate Leather goods? Click here!
Pirate, Buccaneer, and Privateer do NOT mean the same thing, even though the terms are often used interchangeably.

Pirate – a pirate in general, only has his own agenda in mind, attacking any ship, regardless of nationality. Simply, someone who robs from others at sea, and acts beyond the law. During the North American Colonial time, under Admiralty law, any crime committed below the low-tide mark around the shores and rives could be classed as an act of piracy.

Buccaneer – a buccaneer was originally the name given to French woodsmen on Hispaniola during the early 1600s. Derived from the French word boucan (barbecue), because of the way they smoked their meat. Many early Buccaneers were Spanish fugitives who had a hatred for that nationality, leading them to prey upon passing Spanish ships during the mid-1600s. Later, the term was applied to English and French raiders who acted as semi-legalized pirates throughout the Spanish Main.

Privateer – a privateer was a man or ship specifically under contract to a government, allowing them to attack enemy ships during wartime. This contract was called a "Letter of Marque," or "Papers", which entitled the government to a share of the profits in return for the letter's issuance (usually 20% of the value of ship and cargo). Essentially, a privateer was a pirate with a license who did not attack his own people.

The reason for these terms being used interchangeably, is primarily due to the fact that….well…..pirates where not considered the most honest or trustworthy of folk. It is claimed that all were simply pirates, and that pirates would change sides whenever it suited them, making any "papers" they carried merely a scapegoat for their deviant nature.